If you don't have a copy of your wallet.dat file, but you have the private keys, you can follow this guide to get your Litecoins out of your paper/offline wallet and into a new wallet in Litecoin-Qt.
Note: After you do this, your paper/offline wallet will be empty. Any Litecoins you want to keep in a paper/offline must be sent to a different paper/offline address.
Step 1. Sync Litecoin-Qt
Open Litecoin-Qt and wait for it to sync with the network (synchronize the blockchain on your computer with the current one on the network).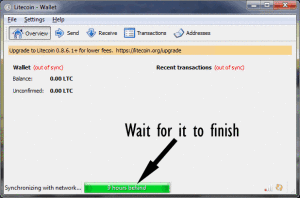 Step 2. Disconnect from the internet
Disconnect your computer from the internet. This will ensure you are importing your private keys whilst your computer is offline.
Step 3. Open the debug window
Open Litecoin-Qt.
Go to Help > Debug Window > Console.
Step 4. Unlock the wallet (if encrypted)
Type the following into the debug window:

walletpassphrase "your-pass-phrase" 60

use quotes if your pass-phrase contains spaces;
the 60 represents how long the wallet will be unlocked for in seconds
Step 5. Import your private key(s)
Type the following into the debug window:

importprivkey your-private-key "new label"
use quotes if the label you want contains spaces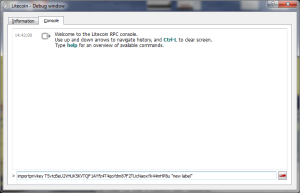 Wait for the import to finish, this can take several minutes.
Step 6.  Check your addresses were imported
Close the debug window.
Go to the 'Addresses' tab and check that your imported Litecoin addresses are there.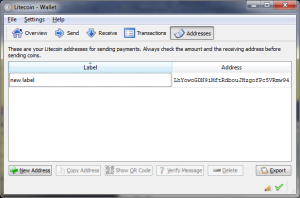 Step 7. Backup your wallet!
Your previous backups will not contain the private key(s) you just imported, so make sure you take a fresh backup.
To be on the safe side, you should take the wallet offline again.
You're done – you can now connect to the internet again.