This post applies to Litecoin-Qt client (wallet).
You can also check your balance with a blockchain explorer.
Assuming you have already secured your wallet and taken it offline, this guide shows you how you can view your balance within the Litecoin-Qt client offline.
Step 1. Synchronize your wallet with the network
Open Litecoin-Qt and wait for it to sync with the network (synchronize the blockchain on your computer with the current one on the network).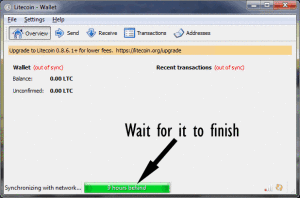 Continue reading How To View Your Litecoin Balance In Your Offline Wallet →